June 3rd, 2017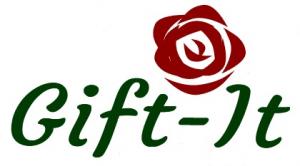 Gift-It "coffee mugs" to Raise Funds for a Cause! Here is the good news to fundraisers and crowd funding projects. There is a unique way to find special product on Gift-It like e.g. use "coffee mugs" to raise funds for a cause if you have a specific project like "The Cancer Foundation".

This is another way where one can solicit "coffee-mugs" as an alternative for creating awareness. In this article I would like to invite you my readers and followers to check this special gallery of unique coffee mugs, just visit this link for more information Click HERE


Crowd Funding Rewards for Your Project



Alternative Two – "iPhone Cases"
What if there was a way to find something special for your "Crowd Funding" project to reward your funders. Another way to find or choose affordable products is to check for this gallery of "Humor Gallery"

HERE For The Humor Fun Side of Life

Coffee Mugs Collectors Coffee Club
Option two – "Collectors Club"
Imagine starting a Coffee Mugs Collectors Coffee Club, where you can organize an event to with your friends drink coffee. The club can also be used for a good purpose like promoting a unique community cause e.g. ADSD Attention Deficit Syndrome Disorder. A genetic attention disorder that may lead to a shorten attention span & fidgeting. projects and awareness.




Your Journey Starts here
To kick start your fundraising project all you have to do is find these products here at Gift-It and make your contribution to your cause.
Gift-It logo

Starts HERE

May 25th, 2017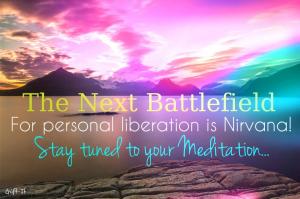 Humor fun side of life "Gallery" has been created. Welcome everyone to my new Humor "word-art" gallery that looks at the funny side of life. As artist we get bogged and glued with high concentration absorb to our work creating all types of master pieces. In this gallery I am trying to be relax and to take things easy.

Artists are always serious and to break the monotony I decided maybe one can get fun into art so make exciting for the buyers. If you find anything interesting, please share it with your "group" within Fine Art American to spread the gospel of happiness.

Thanks again for taking you time to read this article. Have a great art day!
May 14th, 2017
Gift-It and Feel Good About It!
My philosophy in "Art For Life" is to try and give back to our communities to make a difference, this is what keeps me going.
I live in Johannesburg South Africa. My art dates back to the time when I was a student in Soweto trying to make ends meet. Most of my art were inspired by my political arrest in solitary confinement while serving time behind bars for being involved in activities of Apartheid injustices.

Through "Gift-It" I am able to support and sustain a few community and social development projects in the country by holding art exhibitions both inside and outside Botswana and Swaziland University to raise funds for needy causes. The themes of my art work is wrapped around as "Five Seasons of Life" and comprise of 5 galleries, which unfolds my personal feel as a traveler exploring artistic self-expressions.

Each art gallery and theme is a special journey that depicts a milestone of my stages in life in which I sort victory and defeat or trials and tribulations of life's challenging episodes until my adulthood. "Five seasons of life" begin with the first gallery titled 'Waves of Turbulent Waters'. This was the early days of my journey in the world of art.

A major portion of these paintings were contributed to help and to uplift struggling black children buy books to learn, purchase uniforms and pay-off their school fees etc. I know what poverty is because I come from a poor background and was raised by a single parent. I was instrumental in raising funds to help Black SA political student refugees in 1978 after the June 16 Soweto Riots of 1976 skip the country, for fear of arrest and torture by South Africa's B.O.S.S.

Raising funds for a special project come natural to me and art is my way of giving back and contributing to our society. I enjoy doing every bit of it, especially because it helps showcase my work to buyers and art lovers and supporters. I do it for them because they have a deeper sense of appreciation and a profound vision to invest their money in it. It was through "Gift-It" Foundation that I was able to raise money for a Soweto church youth group purchase violins to teach Soweto youngsters learn and play music for the church.

To keep myself out of trouble and to occupy my mind with something positive - when I left school, I used to sell sweets and vegetables in the street corners to earn a living. Until, one day, I met with special and creative individuals who were extremely talented and were making a difference to the countries' art scene. These included social and political legacies about injustice and their art spoke volumes, about what they truly represented.

Viz., Bra Joe Maseko from Orlando East Soweto - Billy Molokeng from Tembisa north of Johannesburg. Fikile 'Pat' Magadlela, Lefifi Tladi from Garankua Pretoria, now in Paris and Thami Mnyele from Mofolo Soweto. These guys inspired me to do something about art. I will always cherish and appreciate the influence and the impact they had on my vision and self-expression as an artist.

Today I view art as something artists can use to raise the level of consciousness of a society. Use art to build bridges among people, and race relations to promote social cohesion within communities and religious tolerance. Communicate the message of hope, love and peace to all mankind and to reconcile our differences as we appreciate our diversities and uniqueness as people.

My art galleries have a timeline that spans 40 decades and represents an unconscious effort to find a universal language that can speak to the eyes of the beholder. These titles are in no particular order called: (waves of turbulent waters); (walk but a 100 miles); (vision beyond horizon); (silhouette of trivial spaces) and (seasons of a lotus breathe). Coming soon will be the 6th gallery titled (humor word art).

In conclusion; speaking from my personal upbringing and community background of trying to help those who can't' help themselves, I honestly derive pleasure in using it for positive humanitarian and social causes. More than that it is the best outlet to calm people's nerves and a unique communication medium that art lovers understand better.

"Gift-It" is my unique vehicle that seems to accomplish this purpose. To help people find beauty in the works of art and integrate it into their lives and homes. Help families build better communities, homes, and work spaces. Ultimately! raise our spiritual vibration with art as a form of healing therapy and peace offerings to make our world a better place than we found it. It's a lifestyle that should be embraced by all people to discover their inner tranquil and true happiness.